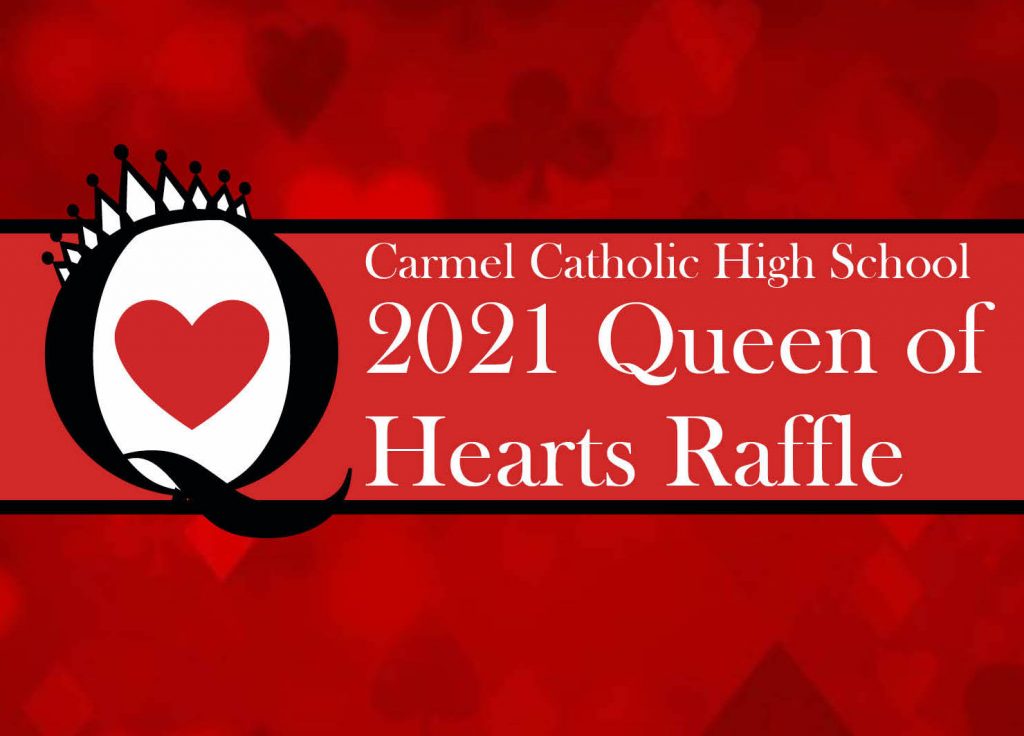 Pick a card, any card!
Join in on Carmel Catholic High School's Queen of Hearts Raffle, a game of chance made popular for its record jackpot prizes awarded in community fundraisers. The weekly raffle supplements Carmel Street Scenes as an important fundraising tool for the school.
Test your luck while supporting a great cause by purchasing Queen of Hearts tickets – available for $5 each. Drawings are held "LIVE" every Thursday on the Carmel Catholic Facebook page.
The lucky winner who selects the envelope containing the hidden Queen of Hearts playing card will win 50 percent of the total progressive jackpot, which rolls over week after week. All remaining proceeds will benefit Carmel Catholic High School tuition assistance and student programming.
For more information or to purchase raffle tickets, visit www.carmelhs.org/queenofhearts/.