Friday, February 9
Saturday, February 10
Doors open at 6 pm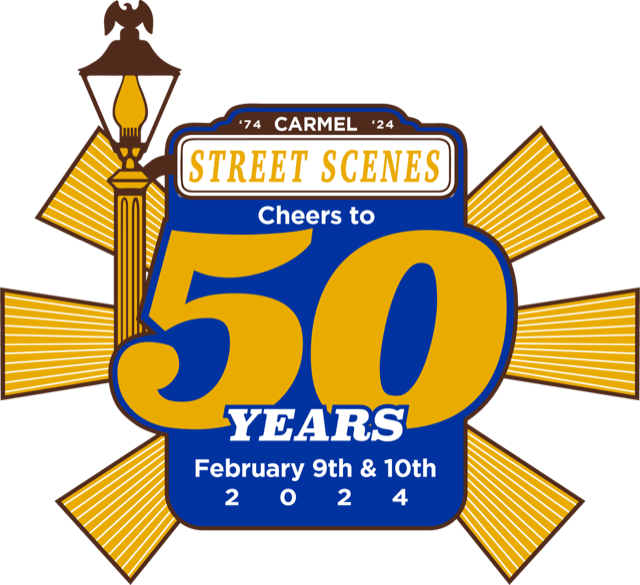 Endless Entertainment
Each year, Carmel Catholic High School is transformed into a spectacular, fun-filled venue featuring more than 40 live bands, casino games, theatrical performances, a magic show, the popular cabaret-style student show, local food and beverage vendors, a silent auction and much more.
Carmel Catholic's Largest Fundraiser
Street Scenes has contributed $12 million to assist Carmel Catholic High School students in meeting their educational goals by keeping tuition as low as possible and ensuring the best programming and activities are offered.
A New Theme Each Year
Each year features a new theme! As we mark the 50th year of Street Scenes in 2024, we "cheers to 50 years."

Where Did the Idea of Street Scenes Come From?
It all started with a group of parent volunteers – including the Kasting, Howland, Thompson, and Nemmers families – who looked to help raise money for Carmel High School. At the time in 1974, there were two separate schools – one for the girls and one for the boys – with which came separate fundraisers for each school. The families thought of combining the schools' fundraisers into one major event. So, Street Scenes kicked off with two shows for families who wanted to raise money for the school.
Over the years, Street Scenes flourished and became a mainstay for students, parents, alumni, and community members. Would our founding families have thought that this is where Street Scenes would be 50 years and $12 million later? They would be proud to know that their efforts have benefitted Carmel Catholic students in unimaginable ways, providing them with countless resources to support their education and growth at Carmel Catholic.
Since then, Carmel Catholic graduates have continued to offer their citizenship and service to the world. From the classroom to the boardroom and from fields of athletic competition to those of scientific discovery, generations of Carmel Catholic students have left our halls with the ability to understand and contribute to the greater good of society.
Questions? Contact Director of Street Scenes Michelle Ptasienski '92 at mptasienski@carmelhs.org.
Do you have stories from Street Scenes you would like to share? We would love to hear and share them! Please send your stories to mptasienski@carmelhs.org.