Street Scenes
Supporting the Students of Carmel Catholic High School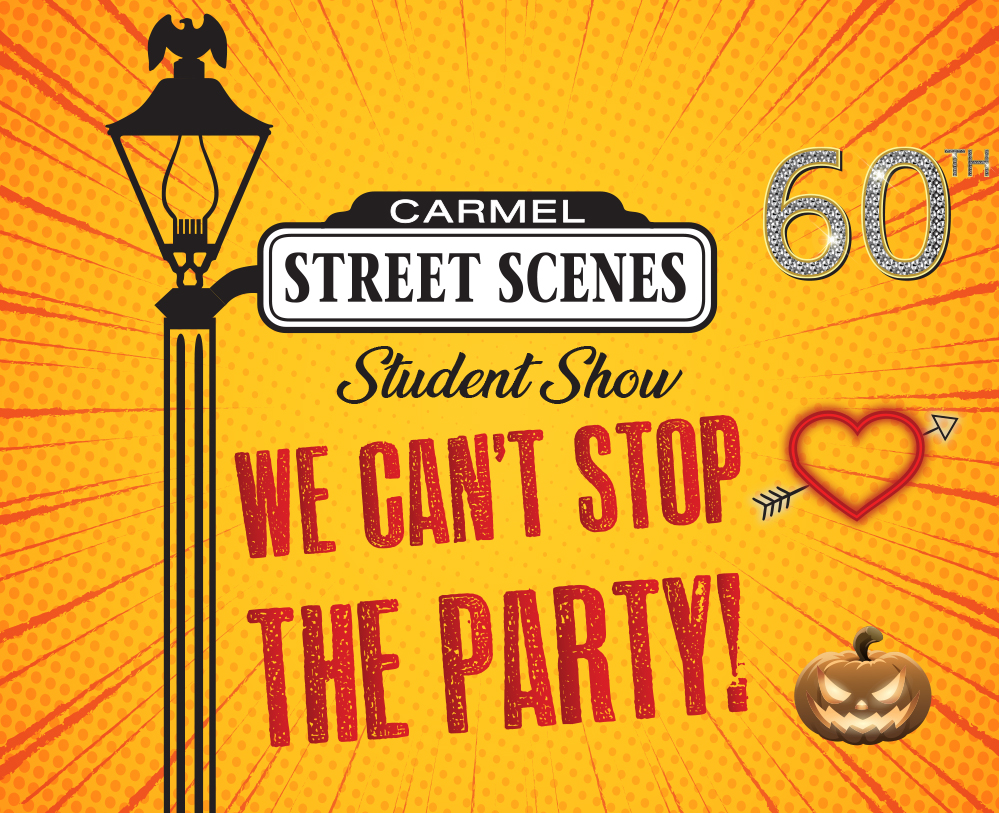 Our Student Show is back better than ever. Grab your family and enjoy "We Can't Stop the Party" as our talented CCHS students sing and dance their way through a year of holidays and celebrations. You won't want to miss this high-energy performance as we celebrate Carmel Catholic's 60th year. All ages welcome.
Cabaret-Style Student Show Performances
Thursday, February 10, 2022 , 6:00 PM
Friday, February 11, 2022, 7:00 PM
Friday, February 11, 2022, 8:30 PM
Saturday, February 12, 2022, 7:00 PM
Saturday, February 12, 2022, 8:30 PM
Social distancing and Covid protocols remain in place to keep everyone safe.
---
Street Scenes "Celebrates Carmel's 60th"
Saturday, July 16 and Sunday, July 17, 2022
An outdoor party that will combine the traditions of Street Scenes and some new features for the whole family. Join us for bands, activities, improv, theater local food and beverage vendors and much more on the Carmel Catholic High School campus.
Tons of Entertainment
Each year, Carmel Catholic High School is transformed into a spectacular, fun-filled venue featuring more than 50 bands, activities, improv, theater, a cabaret-style student show, local food and beverage vendors, and much more.
Carmel Catholic's Largest Annual Fundraiser
In its lifetime, Street Scenes has contributed $11.8 million to provide resources to assist our students in meeting their educational goals by keeping tuition as low as possible and ensuring we continue to offer the best programming and activities we can.
This Year's Theme
This year we are paying tribute to Carmel Catholic High School's 60th year since its founding! The July event date coincides with not only Carmel Catholic High School's 60th anniversary, but also The Feast of Our Lady of Mount Carmel.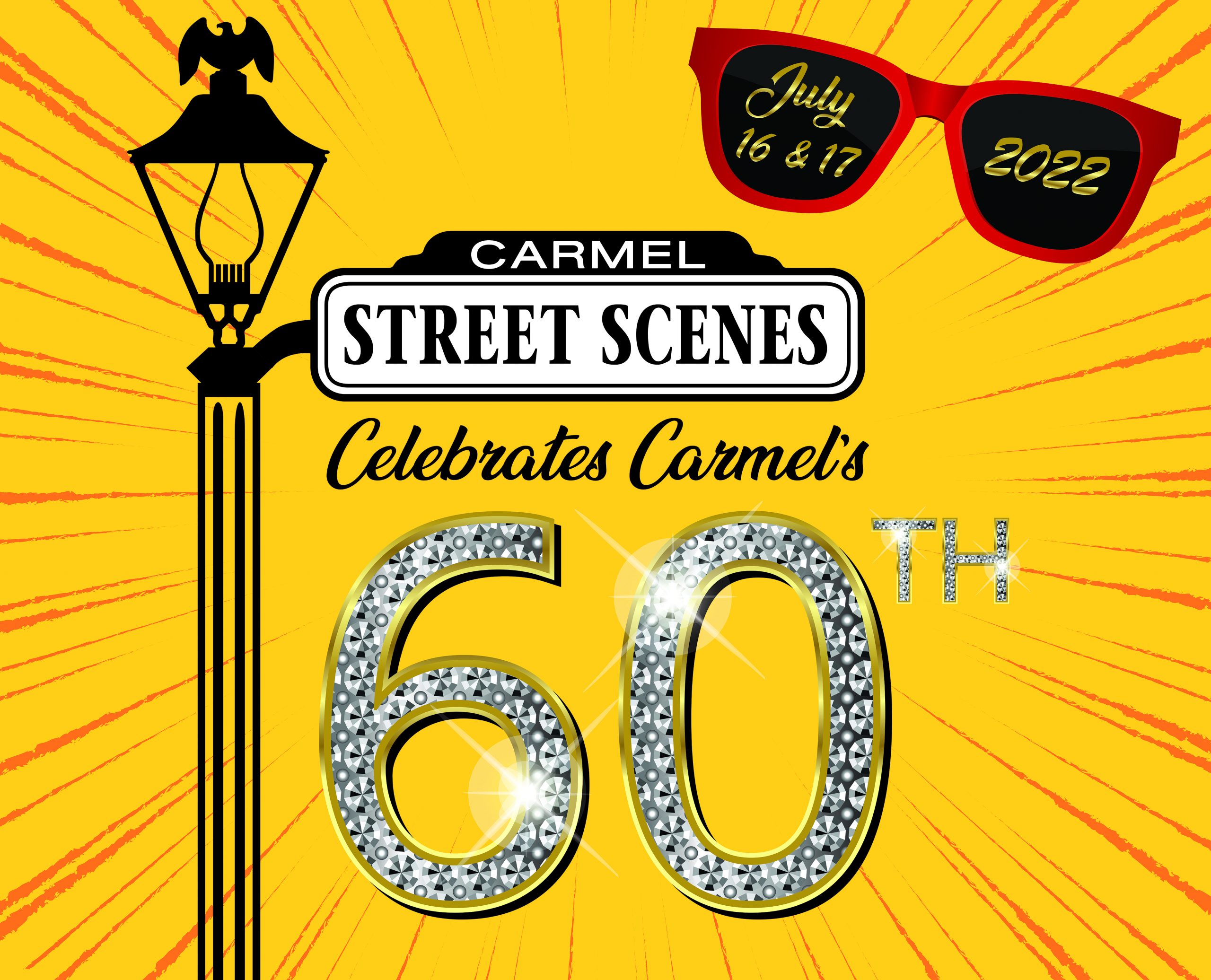 Street Scenes "Celebrates Carmel's 60th"
Here's what's new for 2022:
The July 16 and 17 Street Scenes event will include free admission for awesome celebrations that are still in the early stages of planning, but will begin with a Mass, and continue on with fun for all ages, games, bands, bingo and much more.
Because Street Scenes will be held outside, no masks are required!
We will continue to feature the renowned Student Show February 10-12, 2022 – tickets on sale now!
We are committed to keeping the spirit of Street Scenes alive during this year's celebration.
---

Where Did the Idea of Street Scenes Come From?
Forty-eight years ago, it all started with a group of parent volunteers – including the Kasting, Howland, Thompson, and Nemmers families – who looked to help raise money for Carmel High School. At the time in 1974, there were two separate schools – one for the girls and one for the boys – with which came separate fundraisers for each school. The families thought of combining the schools' fundraisers into one major event. So in 1974, Street Scenes kicked off with two shows for families who wanted to raise money for the school.
Over the years, Street Scenes flourished and became a mainstay for students, parents, alumni, and community members. Would our founding families have thought that 48 years and $11.8 million dollars later this is where Street Scenes would be? They would be proud to know that their efforts have benefitted Carmel Catholic students in unimaginable ways, providing them with countless resources to support their education and growth at Carmel Catholic.
For nearly six decades, Carmel Catholic graduates have offered their citizenship and service to the world. From the classroom to the boardroom, and from fields of athletic competition to those of scientific discovery, generations of Carmel Catholic students have left our halls with the ability to understand and contribute to the greater good of society.
---

Share Your Street Scenes Stories
Do you have stories from Street Scenes you would like to share? We would love to hear and share them! Please send your story to Michelle Ptasienski '92, Director of Street Scenes, at mptasienski@carmelhs.org.
Questions? Contact our event director, Michelle Ptasienski, at mptasienski@carmelhs.org.